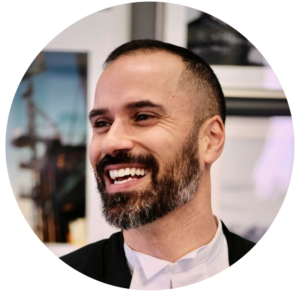 Hollis Lucky was born and raised in North Vancouver. He received his Bachelor of Arts in sociology from the University of British Columbia. He then attended law school at the University of Victoria. Hollis articled with the Legal Services Society in Prince George. Following this, joined Silversides, Merrick & McLean, one of British Columbia's oldest law firms in Prince Rupert. While at Silversides, Merrick & McLean, Hollis practised criminal defence, personal injury law, and family law.
In 2013, Hollis returned home to North Vancouver and joined Jabour Sudeyko. In 2015 he became a partner of Jabour Sudeyko Lucky.
Hollis continues to practice personal injury law, family law, and criminal law, and he represents clients all throughout British Columbia.  He has successfully represented clients in Provincial Court, Supreme Court, and the Court of Appeal.
Thanks Hollis! It's nice to know that there are still people who take pleasure in doing special things and making others feel good. -N.A.
Contact Hollis to see how he can help!
Toll-Free: 1-877-860-7575